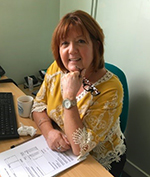 Barbara Hastings - Chief Executive
Barbara is a trained community worker with more than 30 years of community development experience. She has worked in both the public and voluntary sector providing her with an insight into both.
She has had numerous roles throughout her career starting out as a community development worker working in a variety of community settings, an organiser of adult education provision and acting as the community learning strategy co-ordinator for North Ayrshire amongst others.
Moving into the third sector in 2004 gave Barbara an insight into the exciting and innovative nature of the sector. She gained experience at management and senior management level in a large third sector social enterprise and is now proud to be the chief officer with The Ayrshire Community Trust.
Barbara has a remit for representing the third sector within the Scottish Government and at a strategic level with community planning partners and therefore wants to hear your views on how effective, innovative and supportive the sector is and the impact it has in providing much needed services for the residents of North Ayrshire.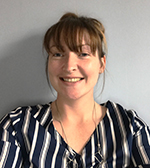 Kaileigh Brown - Operations Manager
Kaileigh has been with the company since 2007 when she started as a Clerical Officer. Since then she has progressed to a Placement Officer and then the Voluntary Action Team Leader before becoming Operations Manager. Kaileigh is currently in the process of completing a Diploma in Management and Leadership.
I can help you with any aspect of Volunteering whether for individuals or organisations and also offer support to continue to develop a strong Third Sector within North Ayrshire. I am happy to help in any way possible please get in touch if you would like to discuss things further.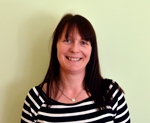 Cheryl Newall - Employability Team Leader
Cheryl is working on The Positive Steps with Partners project in partnership with The Scottish Fire and Rescue Service. This project offers a different type of volunteer experience to people where they can gain practical work based skills, work towards accredited qualifications and access different personal development opportunities.
I'm very excited to be part of this new project as I know myself the benefits volunteering can bring to someone's life. Volunteering helped me progress into employment and this is what I hope to achieve with the volunteers involved in The Positive Steps with Partners Project.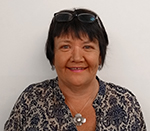 Ann Wilson - Development Worker
Ann has been with the company since 2003 and for most of that time focused on providing training to both individuals and organisations. She has extensive knowledge on Volunteer Management and policies and procedures on all aspects of volunteering.
Part of the Voluntary Action Team, she can help with developing the resources needed to enable organisations to utilise their volunteers to the benefit of the organisation, the volunteer and the client group that the organisation represents. Ann has an Honours Degree in Social Science, a University Diploma in Volunteer Management, holds an SQA Assessors Award and is the SQA Co-ordinator for TACT.
She is able to help volunteers find placements and can help new groups to establish themselves as a voluntary body. Accredited facilitator for Pacific Institute's Investment in Excellence, STEPS to Excellence for Personal Success and PX 2 courses. She is extremely keen to hear from any organisations that would like to improve their volunteer's experience by obtaining the 'Volunteer Friendly Award'.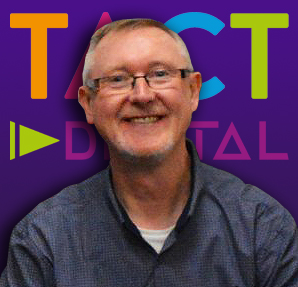 John Edgar - Digital Media Co-ordinator
John started as a volunteer with TACT in 2013 and then gained employment with us in 2014. He was responsible for the digital projects #NA2014, Town Centre TV and Trinity Studios. He's able to offer digital services to the third sector such as website design, video and audio production, graphic design and also Virtual Reality applications to help improve mental health and wellbeing as well as virtual tours for heritage projects.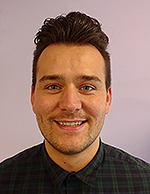 Peter Logue - Project Worker (Positive Steps)
I started with TACT back in April 2016 as a project admin/finance and have now progressed into a Project Worker for the Positive Steps with Partners Project. My role varies from day to day with some days I'm stuck on the computer completing all Admin and finance duties for the project to delivering training the next. My job is very rewarding with helping people with their long road back into employment.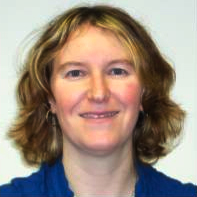 Barbara Conner - Be Inspired Project
I have recently moved into a new post as Senior Community Coach with the 'Be Inspired' project. This is a great way for me to use my previous roles within the Volunteer Centre and now TACT and take what I've learned to transfer to the new project. Working with people has always been my remit be they volunteers, patients or staff. Be Inspired is about recognising the ideas that local people have to improve their community and working with them to realise those ideas.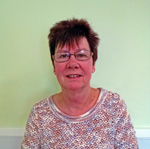 Thea Fletcher - Office Admin Volunteer
Thea is our long-standing office volunteer and has been with us since 2005. Previously, Thea worked in administration roles for professional companies in the Glasgow area before moving back to Ardrossan.
She has extensive knowledge on the workings of an office environment and is a highly regarded member of the team. As well as volunteering with The Ayrshire Community Trust, Thea has also given up her time to help other community groups in the local area.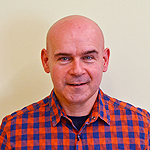 Brian Keenan - Link Up Worker
Brian joined The Ayrshire Community Trust in July 2015, and is the Community Worker with Saltcoats Link Up. Saltcoats Link Up is an asset-based community development project which is managed and supported by Inspiring Scotland, in partnership with The Ayrshire Community Trust. Brian's work focuses on 'what's strong, not what's wrong' within the community, and as such he is always eager to meet people who have particular skills or assets or strengths that they would like to share with others living locally. He supports people in Saltcoats to establish, maintain and develop groups based on shared assets or skills, and enables them to grow naturally and organically without any preconceived expectations.Brian has worked in community development in Scotland and further afield for many years, and he is currently enjoying the joys (and challenges!) of his current role in Saltcoats.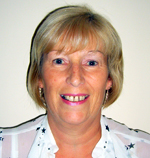 Agnes Smith - Finance Manager
I've been employed with TACT since 1999 (formerly known as Volunteer Centre North Ayrshire). I was originally employed as part-time administrator and then I was promoted to Office Manager before becoming the organisation's Finance Manager.
My main role is overseeing all finances and processing payroll. I am also currently Company Secretary to the Board of Directors.
I can help you with PVG's Finance and Payroll.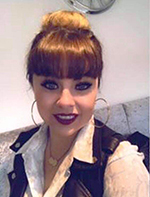 Lauren Smith - Office Manager
Hi, I'm Lauren and I'm TACT's Office Manager. I started with TACT through a 6 month Community Job Scotland programme as a temporary Admin Assistant which then lead on to full time employment and I have now been here for 9 years. I recently moved into the role of Office Manager and I am really enjoying the role.
I am responsible for the day to day running of the office, Health & Safety, and also the distribution of the Fortnightly E-bulletin. I can also help you with Saltire Certificates and any general enquires.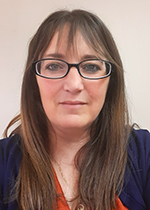 Susan Manson - Development Worker
I started working as an administrator with the Council for Voluntary Services North Ayrshire (CVSNA) in 2008 where I learned all about the voluntary sector. I was then trained on carrying out Independent Examination. When CVSNA merged with the Volunteer Centre in 2011 to become The Ayrshire Community Trust (TACT) I was tuped over. While working within TACT my knowledge of the voluntary sector has grown and continues to grow daily.
My responsibilities within TACT are that I jointly along with my colleague Ann Wilson support the voluntary sector by means of recruiting volunteers, help with annual accounts, training and so much more.
I also help individuals who are looking to volunteer find suitable volunteering opportunities within the community.
I am also an Independent Examiner and can help community groups and charities with examining their accounts for the purpose of presenting at AGM or to OSCR.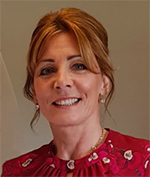 Diane Clancy - Digital Skills Worker
Hi, I'm Diane. I moved to North Ayrshire in September 2014. Having previously worked within the NHS in a Human Resources Department for seventeen years. I started with TACT through a Volunteering opportunity, which is a basic two hour IT Course which we run a over seven week period for people with no computer knowledge. This in turn lead on to part-time employment with TACT. This drop-in job club is run for the community to help them with CV writing, registering and logging onto the Universal Job Match website and setting people up with an e-mail address in order for them to access and apply for jobs. So please get in touch if you would like to discuss things further.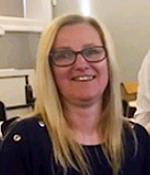 Susan Finnigan - Project Mentor (Positive Steps)
Hi, I'm Susan and I'm Project Mentor and one of the Facilitators for Positive Steps with Partners – an employability project to help build confidence and motivate people back into work following a work placement with optional training opportunities.
I have worked at TACT since July 2017, starting off on a part-time basis for six months then leading to full time employment.
Chris James - Be Inspired Project
The purpose of the Be Inspired programme is to work alongside people that want to make their communities better places to live. We are making an effort to reach into the parts of North Ayrshire where the need is greatest. Chris has recently joined as part of the team.
Alix Robertson - Admin Apprentice
I've been with The Ayrshire Community Trust since February 2020 and I'm responsible for reception duties and administration duties.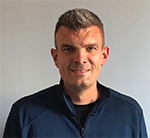 Graeme Campbell - Link Up Worker
Graeme joined The Ayrshire Community Trust in 2018, and is the Community Worker with Saltcoats Link Up. Saltcoats Link Up is an asset-based community development project which is managed and supported by Inspiring Scotland, in partnership with TACT.