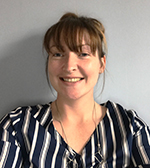 Kaileigh Brown – Executive Director
Kaileigh has been with the company since 2007 when she started as a Clerical Officer. Since then she has progressed to a Placement Officer, Voluntary Action Team Leader then Operations Manager, participating in some extremely relevant CPD throughout this journey. Kaileigh has most recently secured the post of Executive Director Third Sector, where she will oversee the organisation collectively with TACT's Executive Director Business Support. Specifically, Kaileigh focuses on the implementation of the Third Sector Interface Business Plan, creating and maintaining strategic connections and relationships whilst ensuring that the 3rd Sector has opportunities to contribute to both local and national priorities. Kaileigh is also responsible for our relationship with the wider Third Sector Interface (TSI) Network in Scotland alongside our TSI Partner, Arran Community and Voluntary Service.
Kaileigh is keen to engage with organisations and individuals to discuss their experiences. If you would like to get in touch, please do so by emailing: kaileigh@tact.scot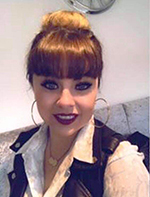 Lauren Smith – Office Manager
Hi, I'm Lauren and I'm TACT's Office Manager. I started with TACT through a 6 month Community Job Scotland programme as a temporary Admin Assistant which then lead on to full time employment and I have now been here for 9 years. I recently moved into the role of Office Manager and I am really enjoying the role.
I am responsible for the day to day running of the office, Health & Safety, and also the distribution of the E-bulletin. I can also help you with Saltire and any general enquires.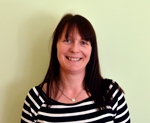 Cheryl Newall – Employability Team Leader
Cheryl is working on The Positive Steps with Partners project in partnership with The Scottish Fire and Rescue Service. This project offers a different type of volunteer experience to people where they can gain practical work based skills, work towards accredited qualifications and access different personal development opportunities.
"I'm very excited to be part of this project as I know myself the benefits volunteering can bring to someone's life. Volunteering helped me progress into employment and this is what I hope to achieve with the volunteers involved in The Positive Steps with Partners Project".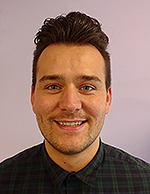 Peter Logue – Project Worker (Positive Steps)
I started with TACT back in April 2016 as a project admin/finance and have now progressed into a Project Worker for the Positive Steps with Partners Project. My role varies from day to day with some days I'm stuck on the computer completing all Admin and finance duties for the project to delivering training the next. My job is very rewarding with helping people with their long road back into employment.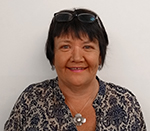 Ann Wilson – Volunteer Development Worker
Ann has been with the company since 2003 and for most of that time focused on providing training to both individuals and organisations. She has extensive knowledge on Volunteer Management and policies and procedures on all aspects of volunteering.
Part of the Third Sector Interface Team, she can help with developing the resources needed to enable organisations to utilise their volunteers to the benefit of the organisation, the volunteer and the client group that the organisation represents. Ann has an Honours Degree in Social Science, a University Diploma in Volunteer Management, holds an SQA Assessors Award and is the SQA Co-ordinator for TACT.
She is able to help volunteers find placements and can help organisations develop opportunities, Accredited facilitator for Pacific Institute's Investment in Excellence, STEPS to Excellence for Personal Success and PX 2 courses. She is extremely keen to hear from any organisations that would like to improve their volunteer's experience by obtaining the 'Volunteer Friendly Award'.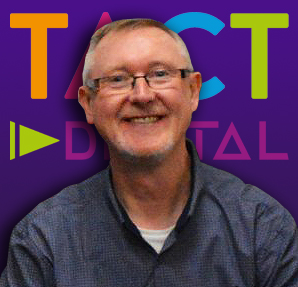 John Edgar – Digital Communications Officer
John started as a volunteer with TACT in 2013 and then gained employment with us in 2014. He has a background in commercial multimedia development and was responsible for several major digital projects: #NA2014, Town Centre TV and Trinity Studios. He's able to offer digital services to the third sector such as website design, video and audio production, graphic design and also Virtual Reality applications to help improve mental health and wellbeing as well as interactive E-Learning and immersive virtual tours for cultural heritage projects.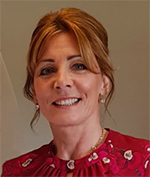 Diane Clancy – Digital Skills Worker
Hi, I'm Diane. I moved to North Ayrshire in 2014. I started with TACT through a Volunteering opportunity in 2015 which involved me helping with a basic two hour weekly IT Course for local people with no computer knowledge, helping them with access and confidence in using computer systems. This in turn lead on to part-time employment with TACT working for the Job Club which was run for the community to help clients with CV writing, job searches, registering and logging onto the Universal Job Match etc. I am currently supervising a group of Volunteers at Eglinton Country Park, where we are maintaining and developing a large established community garden for volunteers to come along and help in whatever way is suitable for them, we have a wide range of things that people can be included and get involved in whatever the season and weather. So if you think it's something you'd be interested in then please get in touch to discuss things further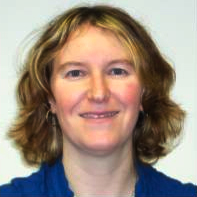 Barbara Conner – Lead Capacity Building Officer
I have recently moved back into the Third Sector Interface in a new post as Lead Capacity Building Officer.  This is a great way for me to use my previous roles within the Volunteer Centre and now TACT and take what I've learned to transfer to the new role. Working with people has always been my remit be they volunteers, patients or staff.  In my new role I'll be supporting third sector organisations to access Community Wealth Building in North Ayrshire.  Community Wealth Building aims to 'keep it local' by giving local organisations a chance to provide products, services and employment opportunities within North Ayrshire
Susan Manson – Capacity Building Officer
I started at TACT in 2011 after previously working for Council for Voluntary Services North Ayrshire as an administrator, I was also carrying out Independent Examinations for groups.
While working within TACT my knowledge of the voluntary sector has grown and continues to grow daily. I started helping volunteers find suitable opportunities which then grew to giving more support to organisations.  I then became a Development Worker and now I am a Capacity Building Officer which gives me a more focused approach to voluntary sector support
My responsibilities within TACT are that support the voluntary sector in many different ways. I can support groups with things such as help with annual accounts, training, legal structures, governance and so much more.  A new part of my role is Community Wealth Building and Community Benefits.
I am an Independent Examiner and can help community groups and charities by examining their accounts for the purpose of presenting at AGM's or the annual submission to OSCR.
I am currently completing a SVQ IV in Community Development which will only help to strengthen my support to the sector.
Please get in touch to have a chat about how I can help your group.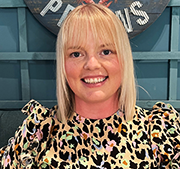 Vikki Boland – Finance Officer
Vikki joined The Ayrshire Community Trust in July 2021 as the Finance Officer. She has a very successful background working in finance within a variety of positions. Vikki was attracted to this new position as she is from the local area and wants to help give back to the local community. She is settling into her role and enjoying becoming part of team TACT.
Vikki's role is to provide a comprehensive financial function for the charity. To allow smooth running and recording of the day-to-day finances, preparing management financial reports and staff payroll.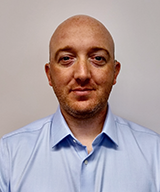 John Beattie – Community Asset Transfer (CAT) Development Officer
I commenced employment with TACT on 27th June 2022 as our Community Asset Transfer (CAT) Development Officer. As part of the Third Sector Interface (TSI) Team, my main role is to provide information to and support groups and organisations in North Ayrshire that are interested in Community Asset Transfer (CAT). CAT is a process to allow a community organisation to take over publicly owned land or buildings, and my role within TACT is to support and assist any North Ayrshire group or organisation interested in exploring and/or engaging with this process.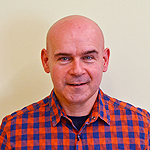 Brian Keenan – Manager, Saltcoats Link Up
Brian joined The Ayrshire Community Trust in July 2015, and he manages the Saltcoats Link Up project. Saltcoats Link Up is an asset-based, place-focused community development project which is part of Inspiring Scotland's Link Up programme, hosted locally by the Ayrshire Community Trust. The project focuses on the strengths, assets and resources that exist within the community, and Brian is always eager to meet people who have particular skills that they would like to share with others living locally, for the greater good of the wider community. He supports people in Saltcoats to establish, develop and maintain groups and initiatives based on shared assets, skills, interests and goals, and enables them to grow organically without any preconceived expectations. A core element of the project's work is the empowerment of people to realise their goals, and bring about meaningful and lasting change locally. Brian has worked in community development in Scotland and further afield for many years, and he is currently enjoying the challenges of his role in Saltcoats.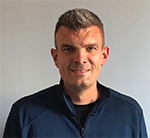 Graeme Campbell – Link Up Worker
Graeme joined The Ayrshire Community Trust in 2018, and is the Community Worker with Saltcoats Link Up. Saltcoats Link Up is an asset-based community development project which is managed and supported by Inspiring Scotland, in partnership with TACT.